We are move37.
Design.
Develop.
Deploy.
We're a full-stack web design and development agency creating bespoke online experiences for businesses across the UK.
We build engaging, performant websites for brands
across
01 // Showcase
Selected
projects
We build engaging online experiences for brands across Essex, London and the UK.
02 // Industry Recognition
Our
awards
Keeping everything in-house, we can design, refine, build, test and optimize wesbites more quickly and effectively than other agencies.




combined years'
experience
client projects
completed
03 // Services
Our
capabilities
We are passionate about building aesthetic, reliable, bug-free online experiences to enable successful relationships between businesses and customers.
We work closesly with our clients to deliver web analytics, reporting and optimizations.
–  Research & Data
–  Branding & Positioning
–  Business Consulting
–  Go To Market
–  Innovation
–  SEO / SEM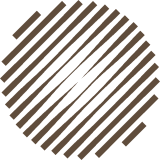 Our experienced team of copywriters and graphic designers can help build your content strategy.
–  Copywriting
–  Social Media
–  Interactive Media
–  Motion Design
–  Illustration
–  Photography & Video
With over 28 years' experience building products across all areas of the web, we are experts in building reliable, performant web apps.
–  Application Development
–  Web Development
–  Enterprise CMS
–  Emerging Tech
Experts in conversion rate optimisation, we can drive as much revenue as possible from any website.
–  CRO Development
–  Experimentation programs
–  A/B Testing
–  Reporting
04 // This is how we do it
We have experience across
Python, Javascript, PHP, WordPress, Django, React

and a plethora of other technologies.
Ready to talk business? Shoot us an email.
With industry experience writing code for Facebook, TikTok, The Times and other world-class companies, we know a thing or two about building reliable, performant apps across many programming languages.
Effective Conversion Rate (2020)
0

%
Made from scratch
From ground-up builds to website re-skins and everything in-between.
06 // Let's Collaborate
Ready to

work with us?